Accidentally and permanently deleted folder in Outlook? Don't worry, there is still a chance to recover missing emails, messages, contacts, tasks, appointments, calendars or notes from the disappeared folder in Outlook. At first, you need to close Microsoft Outlook application and don't perform any actions that may modify your Outlook mailbox. Download PST Walker email recovery tool and open your mailbox in safe mode. In this article, we will show you how to recover deleted Outlook folder and emails. Supports both PST file recovery and OST file recovery.
Some or all my folders disappeared. Where do deleted folders go in Outlook?
When you delete Outlook folder or email it's marked as deleted and the space it occupies is marked as 'reusable'. You can recover deleted folder and items as long as the space it occupies on disk isn't reused for a new item. If you have received a new email message or perform some actions with your mailbox, the loss of deleted items in your Outlook mailbox may be permanent. Emails might skip your inbox if they were accidentally archived. Microsoft Outlook may have archived your emails. This means it has moved older messages in a separate data file.
How do I find and access my mailbox in safe mode?
Open File Explorer and use the search box to the right of the address bar to find any .pst and.ost files you have. You may be able to recover your lost items from your current mailbox, archive or backup file. PST Walker email recovery tool can open, view and search your mailbox file in safe mode. PST Walker does not modify the mailbox file in any way, excluding even the slightest possibility of causing further damage to it.
How do I recover permanently deleted items and where do recovered items go?
Close Microsoft Outlook and all other mail-enabled applications that may use your Outlook mailbox. Download PST Walker email recovery tool and start to retrieve deleted folder and emails in Outlook.


Step 1. Start PST Walker, select the location on your computer with .pst or .ost files. Open file and select "Find Hard Deleted and Orphaned items" checkbox.




Step 2. Select "All Hard Deleted Items" folder in the "All Folders" pane and wait patiently until the scanning process finishes. There will be all your deleted emails and folders. Select the email message that needs to be restored, and click "File"->"Save As...". To select multiple email messages, press and hold the Ctrl key while clicking on the items.




*Please note when you delete a folder in the Outlook, it's first move the emails from this folder to the Deleted Items folder, and then delete the folder and the moved emails in the Deleted Items folder.

Step 3. To restore all the deleted emails, click "File"->"Export", choose "All items in this folder" and click "Ok".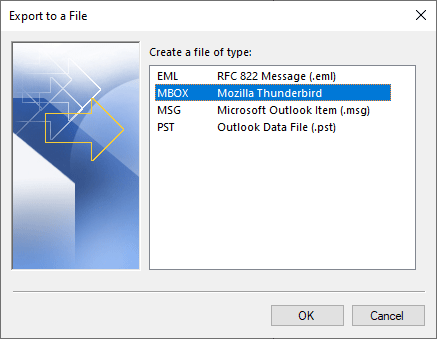 Done! Now you can find the restored items in the specified folder. Which you can then use to restore them back into existing or a new mailbox with MSG 2 PST or view, search, organize and print messages without Outlook using MSG Viewer.
Related Articles
This guide explains how to open, find and extract emails from .pst files and .ost files with portable PST Viewer.
Boolean search, Excel-like filtering, instant search. Supports any .pst and .ost files: corrupted, orpah, archive, password protected and encrypted files. Export search results to numerous formats. MAPI properties explorer.
If you permanently deleted email message in Outlook mailbox, you can recover it even if "Recover Deleted Items" is grayed out in Outlook. Use the steps in this topic to recover deleted emails in Outlook data file.