You can use the OST Viewer (pstwalker.exe) to open or export emails from an offline Outlook Data File (.ost). OST Viewer can access orphaned, corrupted, encrypted, and password protected .ost files. Supported command line switches: export emails from an .ost file to .msg or .eml files; find and recover 'hard deleted' and 'orphaned' items.
Microsoft Outlook works pretty well once you have it set up and running. However, Microsoft Outlook also has its fair share of problems, whether you're running it as an installed version or within Office 365. There are quite a few errors that could have taken place:
The reason behind these errors in Outlook is corruption is detected in your offline Outlook Data File (.ost). According to the
Microsoft official article
, Microsoft recommend that you delete your offline Outlook Data File (.ost) and that you let Outlook redownload the information from the server that is running Exchange Server. But, don't delete the .ost file, back up this files. You can delete them once redownload is complete.
If .ost file downloading fails, and you can't open your mailbox file or having synchronization issues, you will need a backup copy of your .ost file. Download OST Viewer (pstwalker.exe) recovery tool and start .ost file recovery.
How to recover data from ost file?
Close Microsoft Outlook and all other mail-enabled applications that may use your Outlook mailbox.

Step 1. Start PST Walker, select the location on your computer with .ost file and open file.

Step 2. Preview all your items including messages, contacts, appointments, tasks, notes, and journal entries. Select the email message that needs to be recovered, and click "File"->"Save As...". To select multiple email messages, press and hold the Ctrl key while clicking on the items.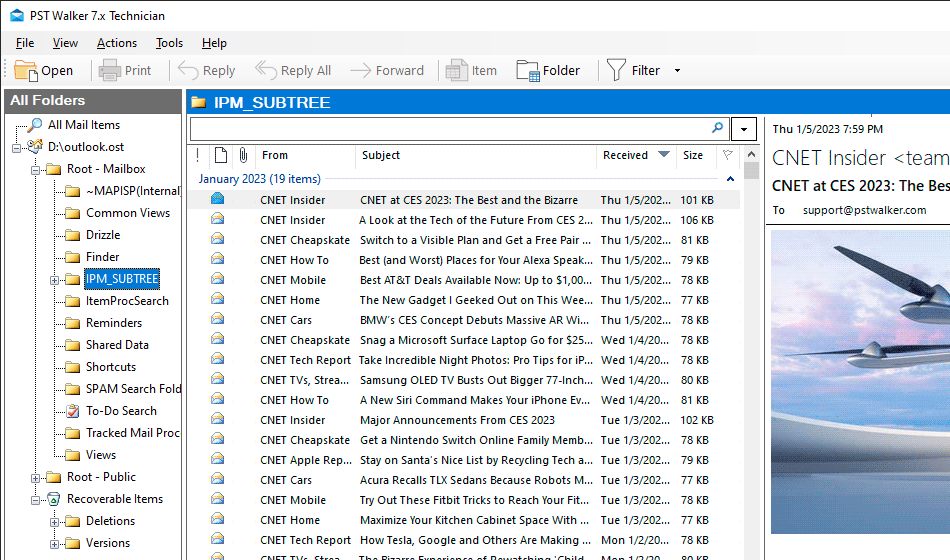 Step 3. To recover all emails from OST file, click "File"->"Export", choose "All items in this folder" and click "Ok".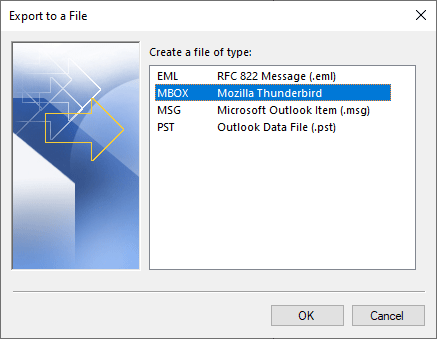 Now you can find the extracted data from ost file in the specified folder. Which you can then use to convert into existing or a new pst file with MSG 2 PST or view, search, organize and print messages without Outlook using MSG Viewer.
Command line switches
Have a lot .ost files to repair, but process requires more manual intervention than you want? Automate it with command line switches.

pstwalker.exe [filename] [/E[:msg|umsg|eml] [/Name[:Id|EntryId|Subject]] [/PATH:dest folder] [/FullScan] [/HardDeleted] [/HardDeletedOnly]]
filename
Specifies the files to open/process. A filename mask can be applied,
e.g. c:\source_folder\*.ost
/E
Bulk extract messages to
msg - .msg file format
umsg - unicode .msg file format
eml - .eml(rfc 822) file format
/Name
Naming style for the saved messages
Id - incremental Id
EntryId - PR_ENTRYID (unique message identifier)
Subject - message subject
/PATH
Specifies destination folder for bulk extracted messages
/FullScan
Extensive scan (to recover data from a damaged or a corrupted .pst, .ost files)
/HardDeleted
Find 'hard deleted' and 'orphaned' items
/HardDeletedOnly
Export only 'hard deleted' and 'orphaned' items