Repair Outlook Data Files (.pst and .ost)
If your Microsoft Outlook Data File (.pst and .ost) won't open, or if you suspect the file is damaged, use the PST Viewer (pstwalker.exe) to open and recover emails in this data file. When analyzing files and extracting data, PST Viewer (pstwalker.exe) does not modify the source file in any way, excluding even the slightest possibility of causing further damage to it.

The PST Viewer (pstwalker.exe) tool doesn't connect to an Exchange mailbox. If you're using a Microsoft Exchange account and your offline Outlook Data File (.ost) is orphaned, you can safely open the file. The tool only looks for errors (corruption), and there are any, gives you the opportunity to allow the tool to extract your emails. Software performs a read-only operation to read messages from .ost file and doesn't modify any metadata from .ost files.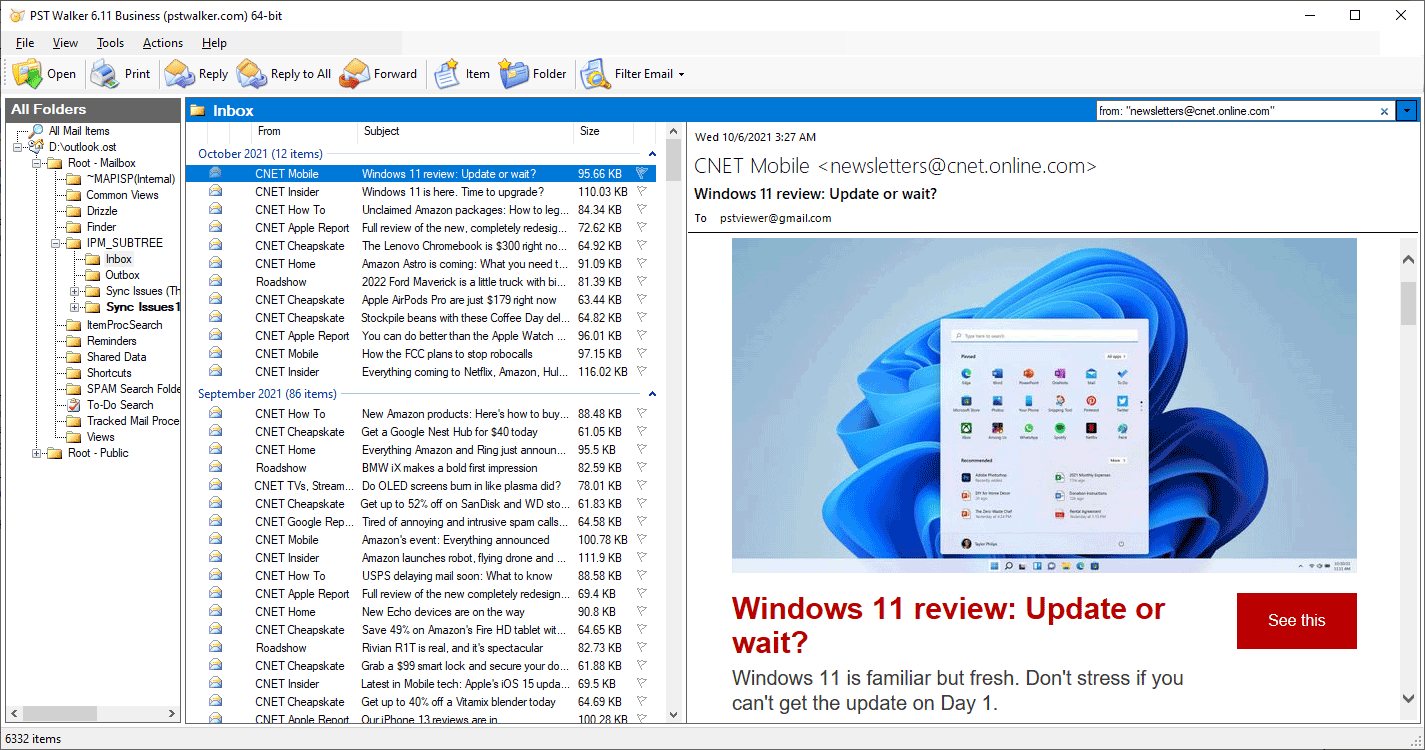 Portable viewer for Microsoft Outlook .pst and .ost files
PST Walker is a good solution, when you need to view your mailbox. You may need it in a business trip, when connection with mail server is lost and there's no way to read it. It is very important, when you use Microsoft Exchange Server and Microsoft Outlook mail client. You may be simply out of office, where Internet connection is absent. All of your contacts, mails, messages, tasks and calendars are stored on mail server and there's no way to extract it offline. You may need to send an urgent email or phone call, but contacts are stored on server.

However, solution exists. PST Walker will help you to restore your data from files with .pst and .ost extension. This tool will work with all supported versions of Microsoft Outlook. PST Walker is so easy, that all functions can be accessed even by beginners.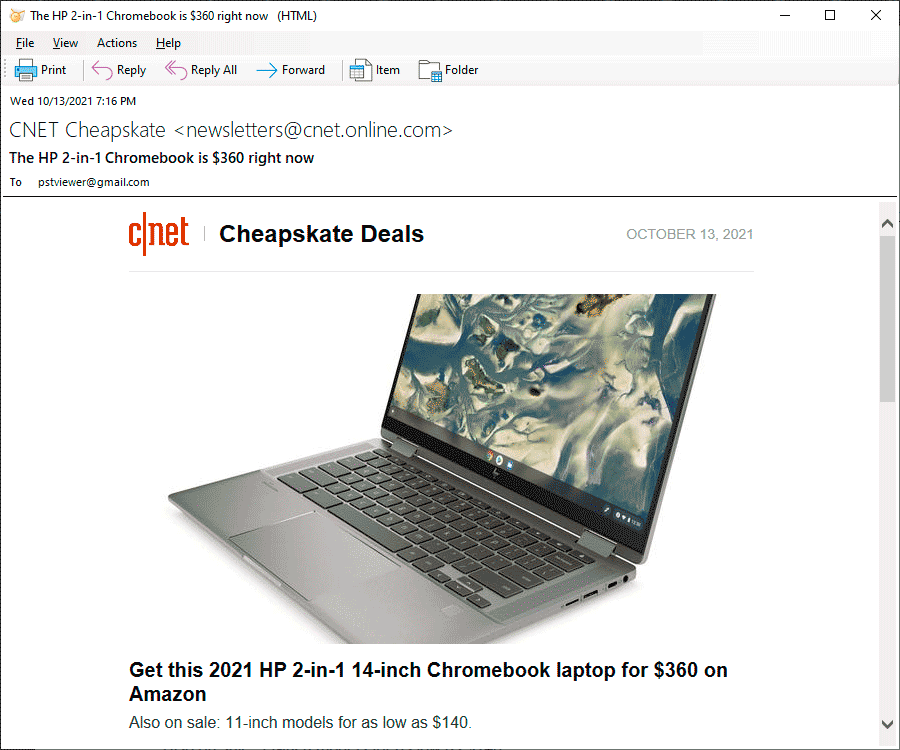 How to repair a 2GB Personal Folders or Offline Folders file
Earlier versions of Microsoft Outlook (up to 2002) limits the size of Personal Folders .pst files and offline folders .ost files to 2GB. If a new or changed item increases the size over than limit, you will not be able to use the .pst or .ost file. Even if you delete items from the server mailbox, the .ost file will not synchronize.

Outlook has no built-in way to reduce a .pst or .ost file that has gone over the limit. However, Microsoft provides a tool, PST2GB, to restore the file to operability. Note, however, that the utility uses a fairly radical approach to "repairing" such a file: it forcibly truncates the file at the 2 GB boundary (actually, slightly below it) and makes it readable again. Unfortunately, this means that everything after the truncation will be lost. If you can suffer the loss of the data at the end of the file (which tends to be spurious), you can use this to restore the file to working order and extract the messages within.

Instead of this utility PST Walker provides a safe approach to repair you lost data. Repairing data with PST Walker and MSG 2 PST comes down to:
- reading the corrupted .pst or .ost file
- identifying and converting data from this .pst or .ost file to Outlook Message Format (*.msg files)
- saving the recovered data to one or several new .pst files with MSG 2 PST utility

PST Viewer (pstwalker.exe) Key Features
Outlook 97-2016 format, all type encryption
Can open password-protected file without a password
Continue processing if file is corrupted, including files that has gone over 2Gb limit
Find items that were permanently deleted instead of moving to the Deleted Items folder in Outlook (hard deleted items)
Find items that are no longer associated with any folder in Outlook (orphaned items)
Export files to MSG and EML format
Search emails
Access to SMTP message header information
Quick and intuitive access to attachments within *.pst, *.ost files. Attachments can be saved directly from the application
Extended attribute view for access to underling file attributes not exposed by Outlook
Extended date and time access to underling timestamps not exposed by Outlook
Command line options
* Access to *.ost files and command line options available in Business license only.